If that title got you here, you know what I mean. FG Funnels has a new offer that can clear up your tech stack for you and simplify.
Has Kajabi open rates got you frustrated? Is the new clickfunnels 2.0 got you shaking in your boots about what might happen and how long that transition will take? The end of the year is a great time to get everything sorted for your 2022 plans. All of your funnels, domains and emails in one place, set up and ready to go. Without all the stress. What an end of year gift to your business.
If this sounds like you, don't miss the new FREE Migration Offer from FGFunnels if you are funnel curious or you are not happy with your existing software. If you purchase FG Funnels between November 1st and November 23rd you get a slew of extras when you sign up!
UPDATE March 2023: This live offer is now over, but the recordings are still available in a FREE course called Move to Gorgeous. If you plan to migrate to FGFunnels from another provider this is your best guide.
I laugh when I get those emails from Namecheap warning me my SSL certificate is running out. FG Funnels takes care of that for me now that my DNS points to their servers. With the Move to Gorgeous offer you get a full 7 day training so you will be able to manage your own account, support available on chat and on daily live zoom calls.
Annual Plan comes with it ALL DONE FOR YOU for this offer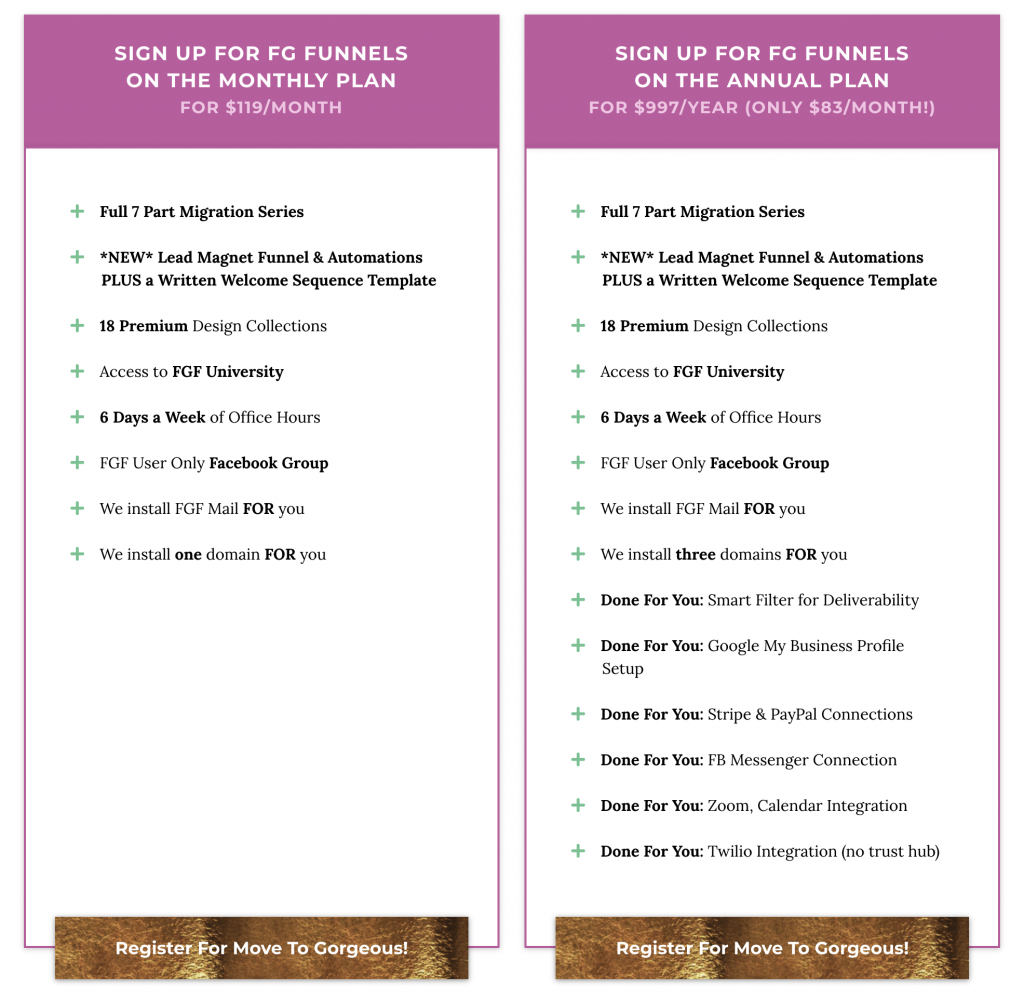 I will be attending the Move2Gorgeous Migration Series so that I can help my clients with their accounts and because the Live Training from Julie & Cathy is always fun. The agenda looks like this:
Agenda For Move2Gorgeous Trainings
Timing is Nov 15th to Nov 23rd 2021 live on zoom . Sign Up for the Training Here, you can decide on the funnel software after you have watched the training if you prefer.
MARIE KONDO & YOUR DIGITAL FOOTPRINT: Simplify your tech stack for your business, make space for more to come in.
DOMAINS & THE KEYS TO YOUR KINGDOM: Gather all your internet real estate together
FG FUNNELS SETUP: Done for you on the annual plan!!
DO SOMETHING NEW! SetUp a Lead Magnet Funnel (also done for you on the annual plan)
JUST ONE FUNNEL … AT A TIME: Funnel Migration Hacks
START THE PARTY: Bring all of your contacts into one place
TO WORDPRESS OR NOT: THAT'S THE QUESTION: Migrate your websites & see the soon to be WP integration (of interest to me as this blog is the last thing for me to move across!).
Top 5 Reasons I use FG Funnels
All my domains, hosting, SSL certificates and redirects are taken care of from one easy to navigate place that I use every day.
If someone contacts me, via email, messenger, website chat, or booking an appointment they all get added to my contacts list.
If I get an opt-in to my lead magnet it tells me which blogpost it comes from.
The page builder is so easy to use and flexible. Updates to funnels, websites are a breeze. Stats are available for each page on my website
A/B Testing is simple to implement and evaluate.
I offer a free 60 minute Get to Know FGFunnels if you buy through my link. The live version of this is now over, but you can still watch the replay for free BEFORE YOU SIGN UP. So if you are Funnel Curious this is a great way to get answers.
More FGFunnels Articles
Find out more about FG Funnels in my other post. Find out about Funnel Drops here.

Download Roadmap to a Profitable Course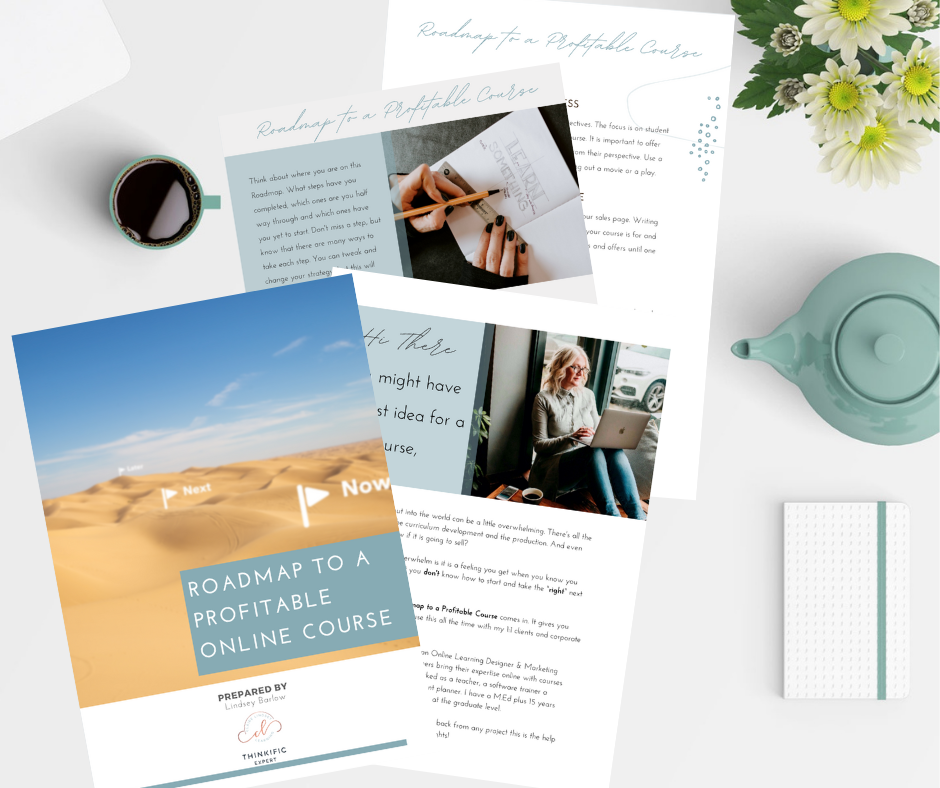 This Video Training covers the 7 steps to help you create your profitable course with ease!