I've been training with Funnel Gorgeous to become one of their first round of certified master marketers, the training includes offer strategy, copy and funnel design. Well, such game changing news, Funnel Gorgeous has released their own funnel software that I am in love with and definitely adding it to my Tech Stack for 2021. It is like, Thinkific, Kajabi, Dubsado, Clickfunnels, and any website host software rolled into one. You can host courses, run your CRM, create offers and host domains and websites.
One advantage of FG Funnels is that they support their customers everytime they release a template. The templates drop right into your account. It is a user friendly platform to use, you have the ability to make amazing looking high converting sales pages, website and funnels. Here is a price and feature comparison of FG Funnels with Kartra, Clickfunnels and Kajabi. See update below for new pricing.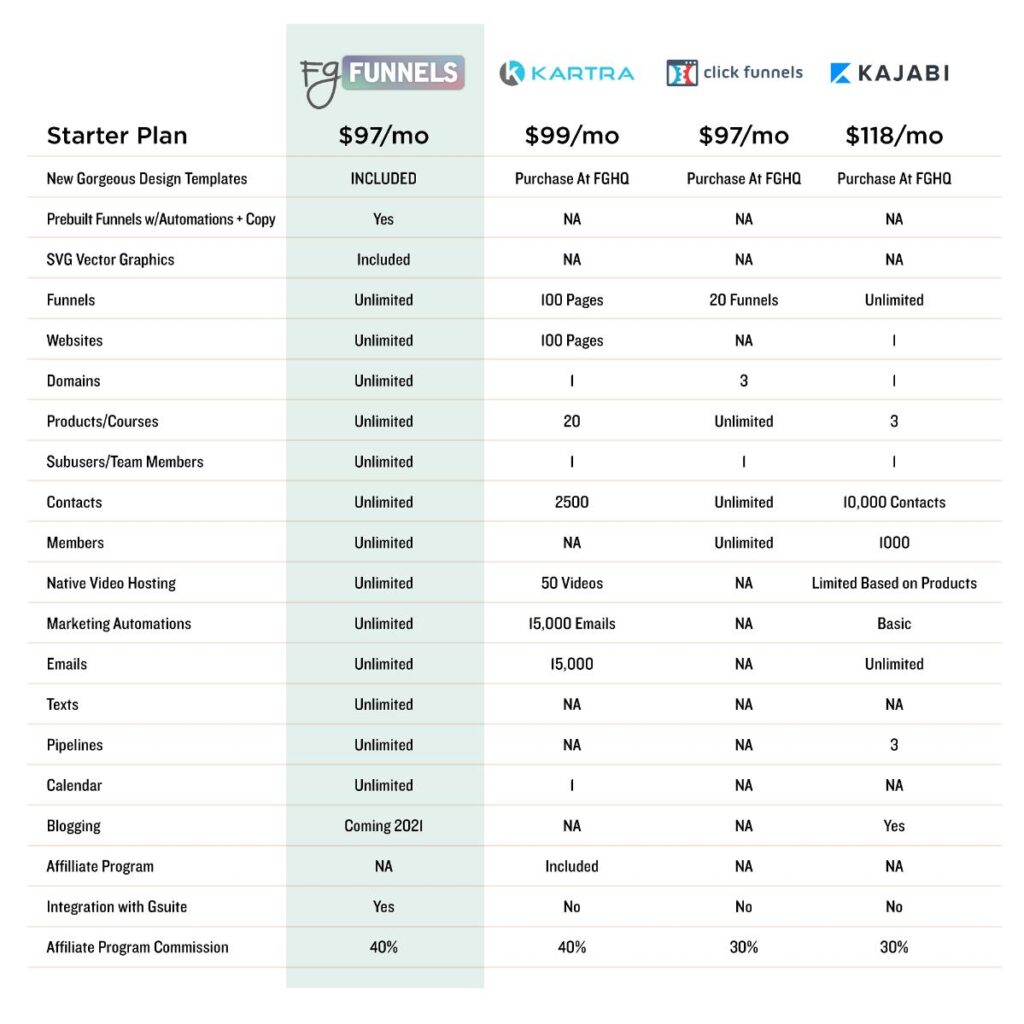 Website on FGFunnels
I have my new website hosted on FGFunnels as you have unlimited domains and can keep everything in one place.
How does it compare to Thinkific? Thinkific has a more robust learning platform for those wanting to issue CEU's or certificates. If you want to white label your courses and run live sessions you are better off in Thinkific. A coach or consultant who wants to publish a single course or host a library of resources will find that FGFunnels can be a great solution.
If you find yourself cobbling tech solutions together, this could be the solution you need.
This is what FG Funnels can replace for you.
With FG Funnels, you have the ability to:
Text & Email people
Facebook message people
Build websites & funnels
Create courses & membership areas
Craft sales pipelines
Solid CRM
Build unlimited automations + campaigns
Build unlimited appointment calendars
Take payment for appointments, courses, and in funnels
With an active account you get ALL of the funnel gorgeous collection designs dropped right into your account.
Feel free to book a call with me. If you do want to create an account, this is my link (affiliate). I offer a free 60 minute Get to Know FGFunnels if you buy through that link.
Update on FGFunnel Pricing
The price per month has gone up to $119, BUT the good news is there is an annual pricing plan now for $997. Buy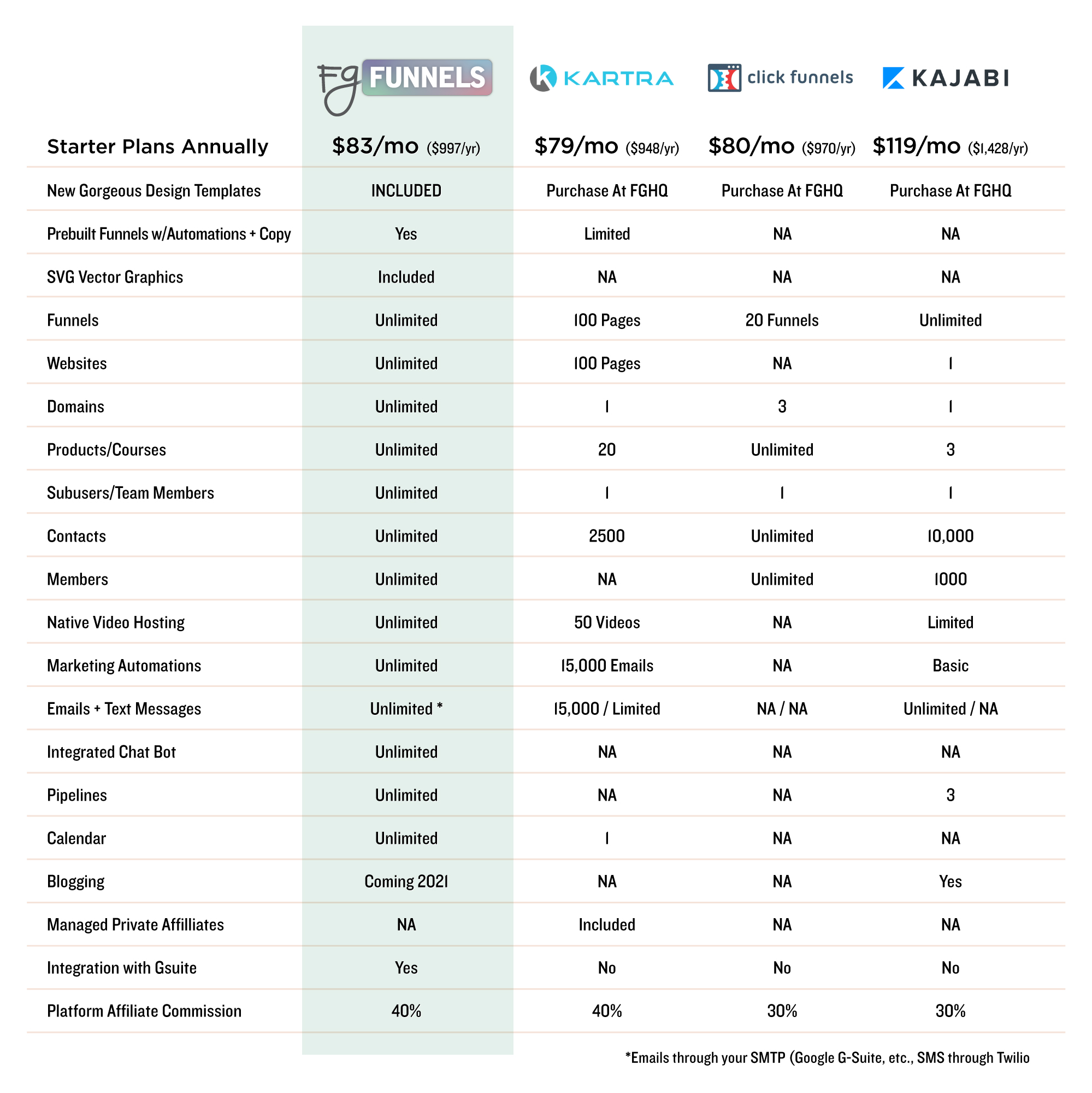 My Funnels using FGF
I thought it would be useful for you to see the funnels I've created on FGFunnels and am using in my business. (Notice how fast they load!)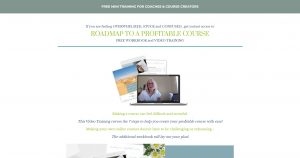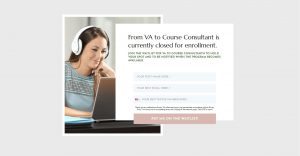 VA 2 Course Consultant Webinar Funnel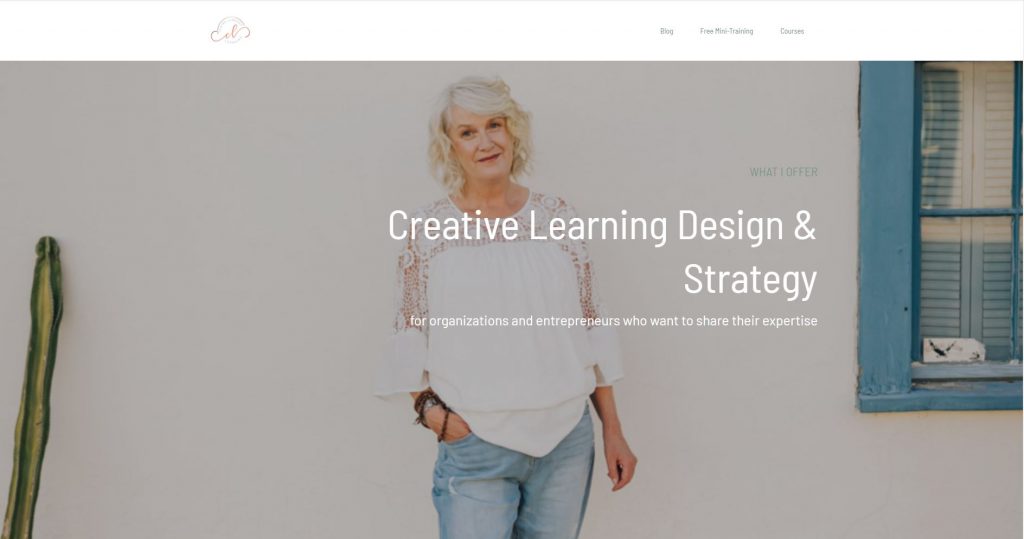 NEWSFLASH: FREE Hand-Holding Migration Experience for Those Ready To Take The Plunge. This will be ideal for anyone curious about moving from Clickfunnels, Kajabi, Kartra and want to have ALL of their tech in one place for as low as $83/mo. The free migration training series runs from November 15th – 23rd at 11am EST EVERY WEEKDAY. Click through to sign up it's going to be amazing. I will be there! More Here
Make Your Instagram Bio on FGFunnels
Latest Post FGFunnels: Funnel Drops Explained
Latest Posts
GET INSTANT ACCESS TO FREE MINI -TRAINING "ROADMAP TO A PROFITABLE COURSE"