If you've seen those Instagram Scrolling Sales Page Mockups and wondered how you can make one with your sales page, then I have this quick tutorial for you. You've worked too hard on producing your sales page to leave it sitting on the shelf. You must show it off on your instagram page to let people know what you are up to and encourage your followers to click on your link in bio.
These are the tools you'll need to prepare.
Your sales page URL
Install GOFULLPAGE as an app on your Chrome Browser
Open Keynote
Open Canva
The following Video explains briefly how you can make one. More details and tips are included below the video.
Video Transcript:

So, this is how I make one of those smooth scrolling screenshots that you see on Instagram. So what I do is I take a full page screenshot with go full page, and then I make an animated slide in keynote. And export that as a movie, then I take the movie into Canva and add it to the laptop mockup image and add a background and everything and export it as an MP4.
And then you have your beautiful scrolling image. So show off your pages
Here are some tips while working through the instructions.
Navigate to your NEW sales page and capture it with GOFULLPAGE
Download the jpg that GOFULLPAGE captures.
Insert it as an image onto a Keynote blank slide with the dimensions 1920×1080 (it will need a lot of adjustment to fit the width).
Animate the slide with the move feature. Turn off the ease in, ease out feature (this creates the smooth scroll).
Export that one slide as a movie and upload to your Canva account
Find the laptop mockup image and add it to your instagram square
Drag the uploaded video on top of the laptop screen and adjust sizing
Download from Canva as an mp4 and add to instagram as a reel, a post or a story.
This scrolling video is a good way to promote your new offer via the sales page.


GET INSTANT ACCESS TO FREE MINI -TRAINING "ROADMAP TO A PROFITABLE COURSE"

Download Roadmap to a Profitable Course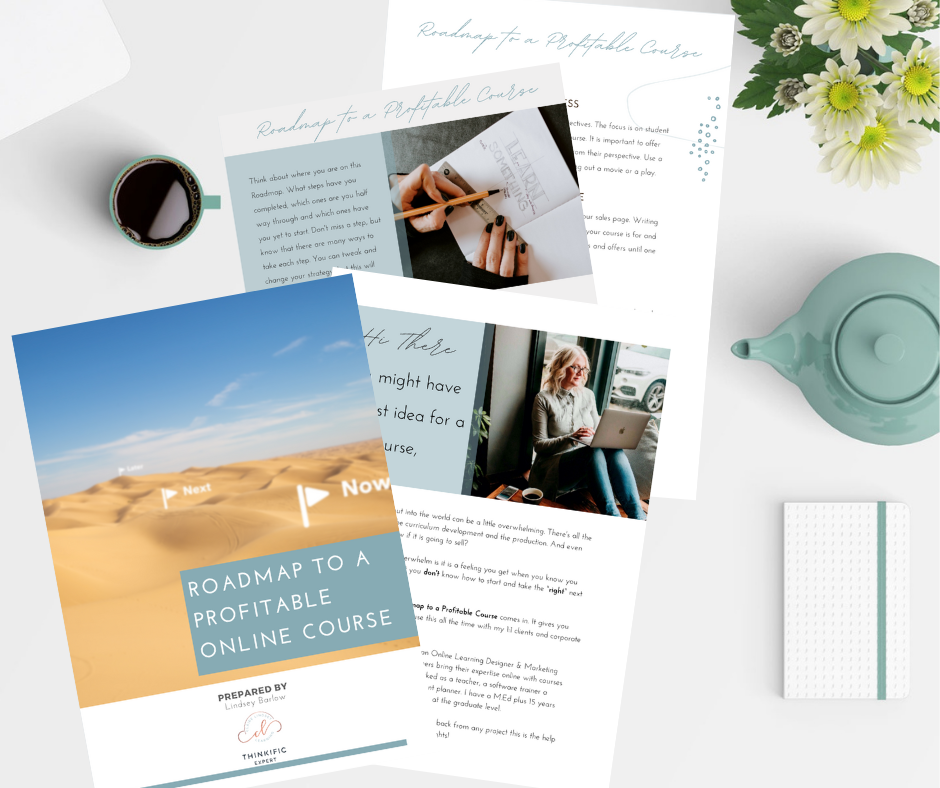 This Video Training covers the 7 steps to help you create your profitable course with ease!