You only get one link, so it is important to take time to optimize and own your Instagram Bio. Switching out that one link every time you have a new promotion or sales can be a pain. Especially when you forget to change it back after an offer which can confuse your customers. While you wait for enough followers to get the swipe up feature, your instagram bio link is the only place people can click to find out more information about your posts, promotions & offers.
There are third party apps that let you list a number of links in a tree format. These tend to lock out the best features unless you pay and are taking clicks away from your own domain. Clicks to your domain can easily be directed to the offers that you are actively promoting. So it is advantageous to create your own custom mini page. Head over to instagram to check out my mini page @clairelindseylearning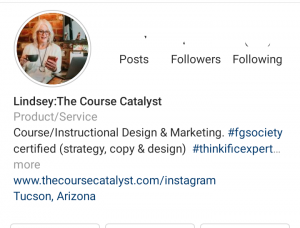 Design for Mobile
Design your page for mobile, as 100% of your clicks will be from a mobile device. You can still pack it with content rich links. You'll want to include links to your blog, your freebie, and your services page. You could also add some testimonials for that immediate trust factor. Have a CTA (call to action) right on that page, whether that is a book a call link or a more timely link to your latest offer or promotion.
Own your Instagram hub and update it regularly to reflect or expand on your latest posts and stories. Having the link go to your domain only enhances your credibility as it is easy for customers to explore what you've created there.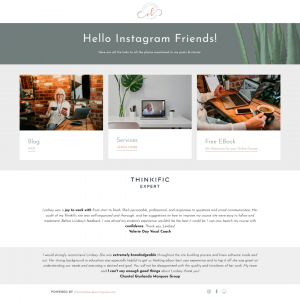 Tools to Use
You can use various web tools to create your mini instagram hub. If you have your own web skills you can simply add a page to your website. Page builders like divi or elementor can make it quick. I made mine by added a website page to my domain using FGFunnels. The recipe for the funnel includes the following sections. Header section with logo, header section with welcome text, three picture column section with links, testimonial section and footer section with call to action.
Get your own custom instagram hub
Let me know if you would like to get your own instagram hub personalized to match your brand and domain. You can Email and let me know if you use FGFunnels, WordPress or another builder. Would love to hear from you!

GET INSTANT ACCESS TO FREE MINI -TRAINING "ROADMAP TO A PROFITABLE COURSE"

Download Roadmap to a Profitable Course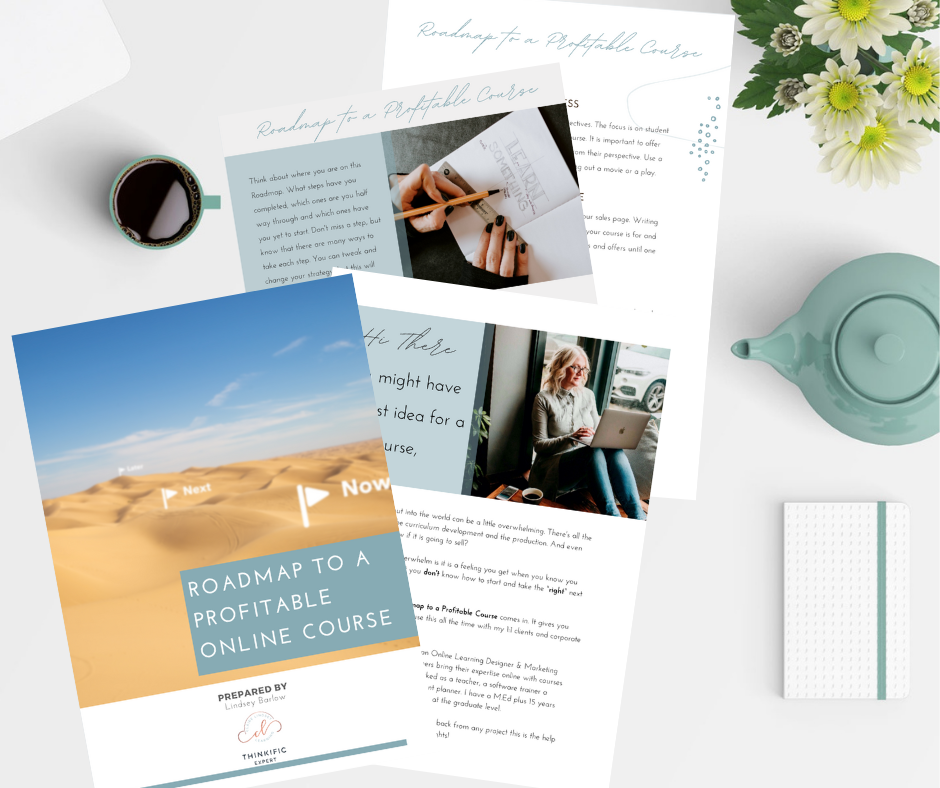 This Video Training covers the 7 steps to help you create your profitable course with ease!