Where My Business Was At Before I Started FG Society
Before I started the Funnel Gorgeous Society program, I would say that I was doing well as an online course creator. I had clients from my Thinkific Listing, but I was being asked for more than course creation help. Many of my clients would ask me to design and write course sales pages. They also needed help with marketing strategy. I could offer these, but I didn't have formal training in them. I had picked up good habits from working in the field. It was time consuming every time though as I didn't have processes and systems in place to do them efficiently.
These are skills that I wanted to have. It would allow me to help clients be successful in marketing their online courses once they'd been built. It's easy enough to create a course, but most clients ask questions about online course marketing as well. I wanted to be able offer well thought out strategy as an answer to these questions when talking to prospective clients. Not only that, but I wanted to offer strategy sessions when creating course proposals for clients.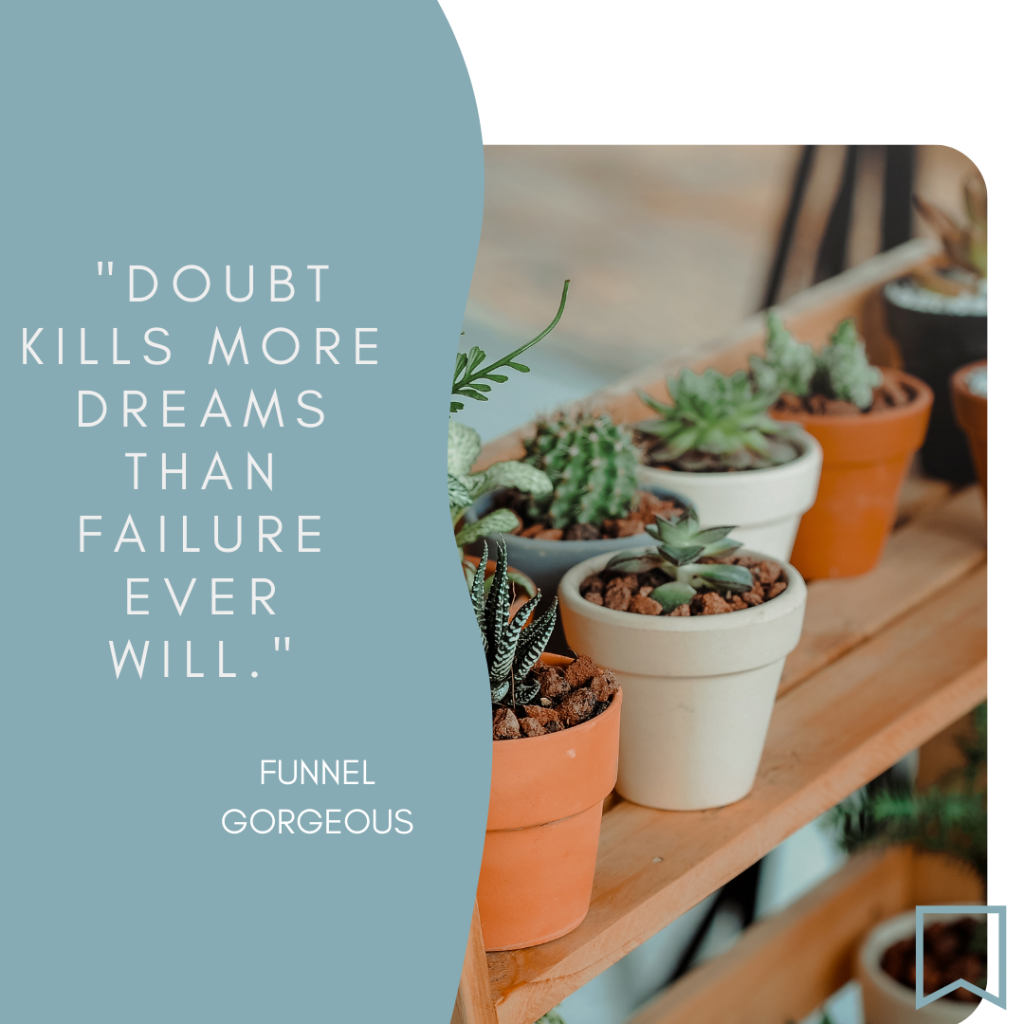 When I found the FG Society Certification program, my goals were to:
Create a waiting list so I was never lacking for clients
Have a clear plan to offer marketing strategy, copy and design for my course clients.
Spend less time focusing on marketing and more time creating courses and making strategic business decisions.
Quickly and easily create gorgeous graphics and designs for courses.
Have specific systems and processes in place so I wasn't reinventing the wheel with each client.
What Drew Me to FG Society?
Last year I already had a good flow of clients through my Thinkific Expert listing on the Funnel Gorgeous site. What attracted me to the course was that this would allow me to be listed as a Digital Marketer. I felt that this would build credibility with prospective clients. It would essentially make me a quadruple threat as a course creator.
I Wanted to Improve My Skills in Online Course Marketing
I knew I was an amazing course creator working with international corporate clients. Plus, I've designed websites for over 20 years, but when clients asked questions about funnel building and online course marketing, I felt that I didn't have the training, systems, and strategy to provide the best service. I knew improving my skills in these areas would help me to both market my services and be a better course creator for my clients. It would uplevel courses that I could create for my clients. Plus clients could make sure that the strategy surrounding their course launch fit their business model and would attract their ideal clients.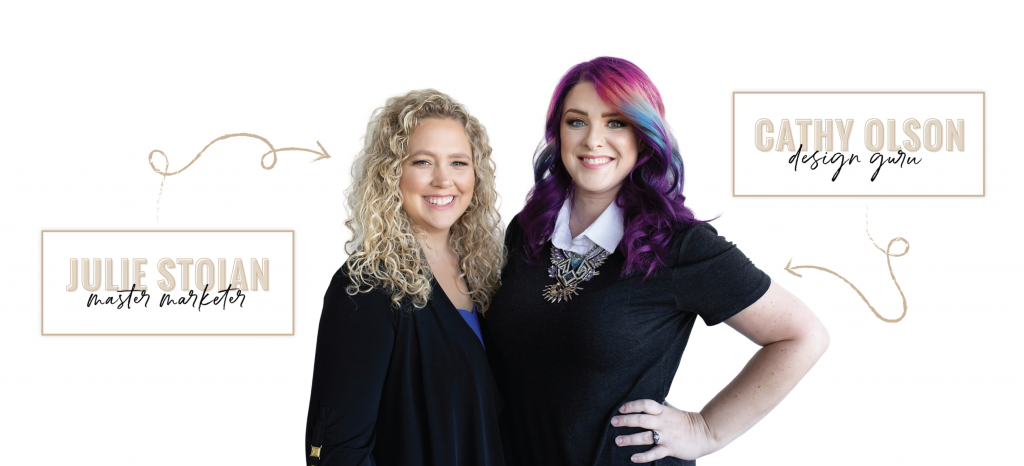 The FG Society Program was Well Built and Was Well Known
When I looked into the FG Society program, I was floored with the expertise of the creators (more about them in a minute). Not only that, but I was impressed with the recognition that this certification has within the online marketing community. Funnel Gorgeous has such a huge online following. Plus, it has a 70% completion rate which is rare with online courses. I also liked that they were offering a pay as you go option. It was much more affordable for me. I was able to break the course up and fit it around everything else in my business.
What is FG Society?
FG Society is an online course created by Julie Stoian, Master Marketer, and Cathy Olson, Design Guru. This is the same amazing duo that created Funnel Gorgeous. The program was created to help online entrepreneurs become Master Marketers. Not only that, but their goal is to help students get up to speed quickly and become irresistible by becoming what they call a triple threat.
This means they are well-versed in:
Offer + Funnel Strategy
Funnel Copy
Funnel Design
FG Society is a three-course program. Each part of the course is 6 weeks. You have to take and pass an exam to continue on to the next section. There is a two-week break in between each course. Students have two chances to take and pass each exam before they had to pay another exam fee.
My Experience with FG Society
While this course was a lot of work, it was also very fulfilling. I dedicated weekends to it and spent a lot of time studying for the exams. The exams and practicum were challenging but made me feel that I really had a grasp of the material. Not only that, but I enjoyed getting to know and work with the other members of my cohort. We had a lot of opportunities to practice together during the practice exercises. Julie and Cathy (FG Society creators) gave us a lot of attention in the Q & A sessions. This course was the highlight of a very dim 2020 (thanks to COVID19).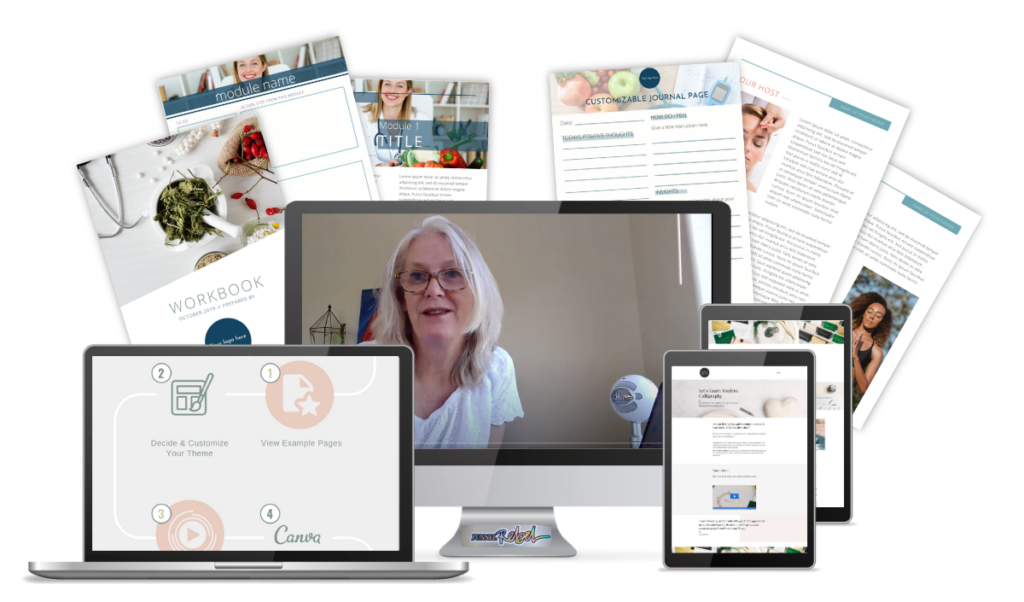 I Became a Quadruple Threat
My business has changed dramatically since I enrolled in FG Society. I have up-leveled my own marketing efforts and social media presence. Plus, I have clear systems and processes in place for online course marketing. I'm able to ask the right questions when interviewing prospective clients to ensure that I offer the services that they need to create courses that sell. (In the past, funnel building and online course marketing strategy crept into the course design package.) Now, it's something that is an add-on. I enjoy helping my clients to create and execute successful online course marketing plans. The FG Society course taught me lots of tricks to help me quickly and easily create amazing marketing funnels. I truly feel like a quadruple threat.
Since Taking the Certification
My income in the first quarter of 2021 is up 184% over the income that I generated in the first quarter of 2020!
I understand the parts of a funnel and how to quickly and effortlessly create funnels that work.
It has changed the way that I think about my marketing strategy. It is so much more strategic. Everything flows together and works toward one goal.
I am overbooked right now.
I've started focusing on promoting the other revenue streams in my business instead of stressing about where my next client would come from.
I've been able to add online course marketing strategy to my services. It's a fantastic additional service that I can offer to my clients.
I have specific strategies and systems in place that work.
It is an amazing feeling to know that I can create beautiful courses and help my clients to market and build funnels that will create more successful courses. My clients rave about their courses and the results that they get from my work and that makes me so happy!
In Conclusion: Uplevel Your Online Course Marketing with FG Society
If you want to be a booked-out course creator too, I highly recommend FG Society It has made a dramatic difference in my business and my confidence level as an online course creator. I feel so much more skilled with graphic design. I have developed a deep understanding of online course marketing and funnel building. It has helped me to increase my offerings and generate more revenue in my business as well. You can read more about the program here. They also have a sister program that I am taking for the third time this October 2022, its called Launch Gorgeous and you can find out why I'm taking it for the third time and all the details over on my new blog
GET INSTANT ACCESS TO FREE MINI -TRAINING "ROADMAP TO A PROFITABLE COURSE"