You might have the type of course that someone may want to give as a gift this season. Let's get ready for the rush. Now is the perfect time to automate a gift certificate on your Thinkific Sales Page. You can find an overview in this video and then follow the instructions below. If you are using another course platform, I am sure you can use a similar system.

Step by Step Instructions
Here are the step by step instructions for adding a Gift Certificate Checkout to your Thinkific Sales Page.
Step One, make a coupon code for 100% off your course. This is the code you will add to the Gift Certificate in Step two.
Step Two, design a simple gift certificate in Canva. Add your coupon code and the URL to your certificate design. Download this design as a pdf.
Step Three, create a new course on Thinkific called Gift Course. Set the price the same as your original course and upload the designed PDF. You can also leave instructions on how to download the pdf and send it to the gift recipient.
Step Four, add a Call To Action section to your Course Landing Page and set the button to the checkout for the Gift Certificate.
So this will get your course ready for the Black Friday and Christmas rush this year. I am hoping this will sell more courses for you!
NOTE: To start you may want to limit the coupon code to 5 or 10 uses (you can do this as you create it), and monitor your sales. This is just in case someone thinks to share the code. You can always put a polite note on the gift certificate, first a big Thank You for buying the gift and that in the spirit of the season the code only has one use. It is a digital product so there is always the chance someone would do that, but they can also share their log in for the original course, so I err on the side of trust until proven otherwise.
See it in action on a self care advent EBook
Other Thinkific Articles you might be interested in
Thinkific Mentor Program Case Study
Thinkific SiteBuilder Savvy Tips & Hacks


GET INSTANT ACCESS TO FREE MINI -TRAINING "ROADMAP TO A PROFITABLE COURSE"

Download Roadmap to a Profitable Course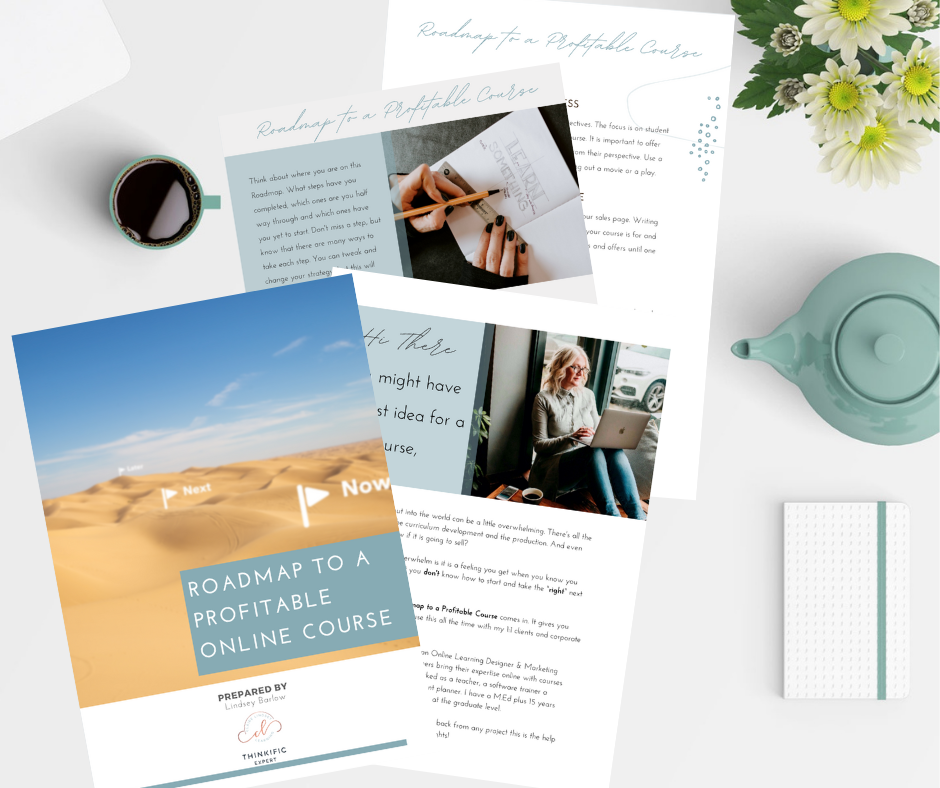 This Video Training covers the 7 steps to help you create your profitable course with ease!